The weather could not have been better for the 2 day Texas B.A.S.S. Nation Individual State Championship on Lake Same Rayburn. Umphrey Pavilion in Jasper County was the host for this event. The food was great at The Stump restaurant. Mike Taylor is always supportive of the bass fishing community. Rayburn Country Lodge is a great place to get away and the Jasper Chamber of Commerce is a great source of information.
Some guys made long runs up the lake to their fish. Some guys fished close to the pavilion. And that is the basis for competitive bass fishing, Find fish on a 60,000 acre body of water that want to bite for the duration of the event under the given weather and water conditions. No matter how good their favorite spot might be, bass fishermen usually have more than one spot located. Sometimes the fish either didn't get the agenda or decided to go elsewhere. Usually the later.
For the fishermen, the objective of this event was to WIN IT!! If not win it then move one step closer to the Bassmaster Classic by being in the top four Boaters or in the top four Co-Anglers. These eight anglers will join the Texas B.A.S.S. Nation State Team and compete in the Central Regional tournament in 2018.
And the winners are…Nick LeBrun with Waskom Bass Club brought two five fish limits to the scales for a total of 36.84# in the Boater Division. Mike Cassanova with Century Bass Club had two three fish limits for a total of 21.14# in the Co-Angler Division. Congratulations gentlemen!
Here are the tops four anglers in each Division.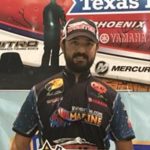 Boater Division:
1st: Nick LeBrun – Waskom Bass Club – 36.84#
2nd: Albert Collins – Nacogdoches Bass Club – 36.08#
3rd: Derrick Shoffitt – No Name Bass Club – 31.59#
4th: Justin Hallmark – Big Sandy Creek Bass Club – 30.26#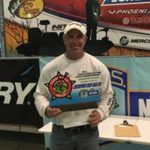 Co-Angler Division:
1st: Mike Casanova – Century Bass Club – 21.14#
2nd: Bert Petrie – Century Bass Club – 19.52#
3rd: Troy Reed – Nacogdoches Bass Club – 17.99#
4th: Charlie Barnes – Big Sandy Creek Bass Club – 16.04#
Overall Results
Overall Big Bass