Stop #4 for the South Region on Amistad is history. Mild winds and
bright blue bird skies after the front on Saturday did not seem to put
the fish in lock jaw mode. Twenty-three anglers competed in this event
with the majority of the field boating a five fish limit. From
conversations with several anglers no certain bait or technique seem to
dominate. Fish were caught mostly up shallow, 10 feet or less on items
such as jigs, plastics, swim jigs, crankbaits and top water.
Congratulations to Trevor Rogge of Coleto Bassmasters on his win with a
bag totaling 16.99; Second Place went to Larry Nors of Coleto
Bassmasters with 15.21 and Third Place honors were taken by Kenny Henry
of Coleto Bassmasters with 15.05. Big Bass honors goes to Mike Katzer of
Canyon Lake Bass Club tipping the scales at 7.94 pounds. See full results.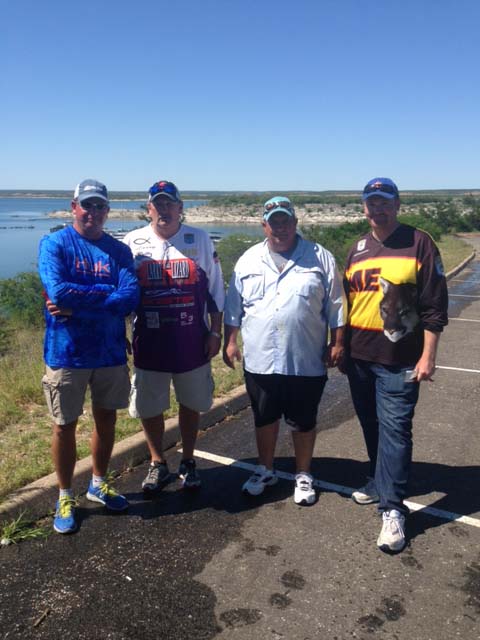 (Click thumbnail to enlarge) Pictured from left to right: Mike Katzer, Larry Nors, Kenny Henry, and Trevor Rogge.