It was a hot one this past weekend as the South Region of Texas BASS
Nation held its final event on Coleto Creek. Nineteen anglers showed up
for this event and withstood the heat and all the pleasure craft as the
crowded lake shut the fish down and weights did not live up to the
expectations Coleto Creek is known. One of the anglers did figure out
how to bag a five fish stringer that was heavy enough to take First
Place and Big Bass. Congratulations to Dennis Lala with his 15.87 lbs
and a toad of a Big Bass 7.14 lbs. Second Place honors went to Steve
Zorn with five fish weighing 15.59. See full results.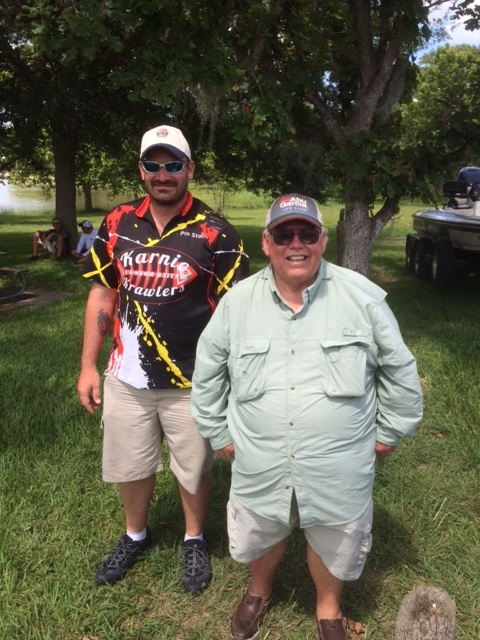 (Click thumbnail to enlarge) Picture left to right
Steve Zorn and Dennis Lala.