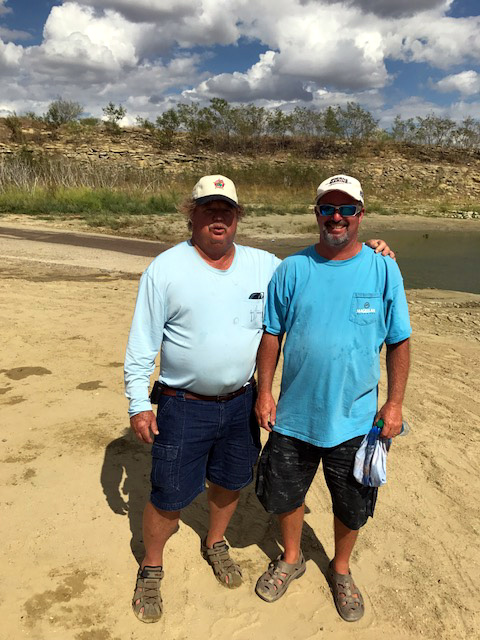 South Region 2017 Championship has it winners.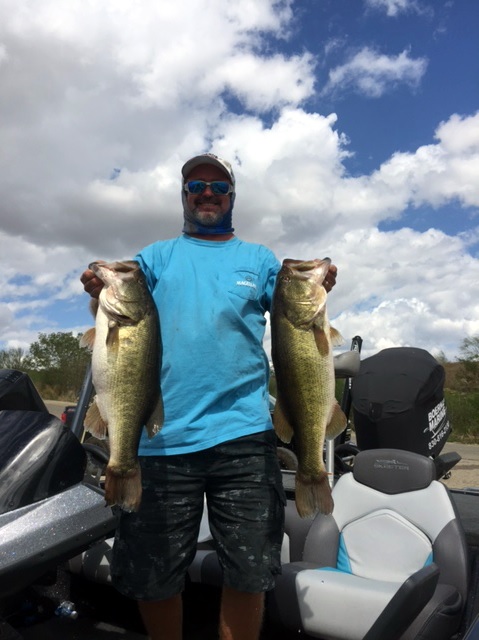 Eight Boaters and eight Non-Boaters competed in the event. Derick Kuyrkendall boater and Cary Pruski non-boater (pictured left) are the winners that rose above and captured their titles. Even though Falcon was very stingy with her fish these two gentlemen figured them out while the rest of the field had difficult times catching a five fish limit let alone a keeper fish. Derick won the boater side of the event with eight fish tipping the scales at 43.62 lbs. which makes back to back championships for Derick. Cary won the non-boater side on the last day with his five fish limit for 11.05. Derick also added Big Bass to his bag with a 7.90 lb toad (pictured right).
After the tournament was over Derick commented on how he caught his fish using a light weight Shakey Head with a Trickworm. Congratulation to both Derick and Cary. A job well done.
Congratulation to the Angler of Year winner Rich Shock.
See full Boater Results and Non-Boater Results.