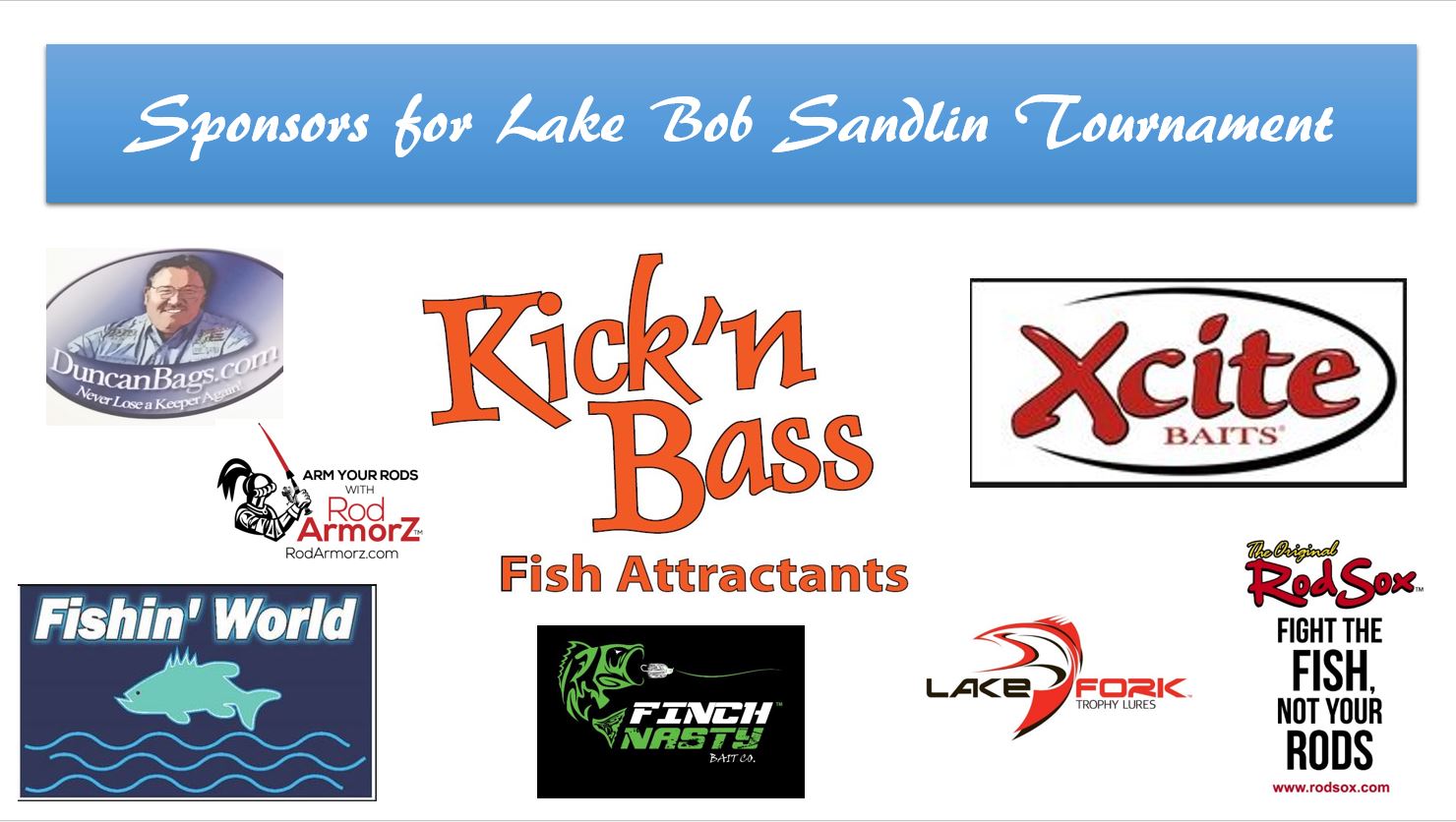 Lake Bob Sandlin is the Northeast Region's 6th and final stop in the 2017 season. This will be a pivotal tournament for qualifying for the Regional Championship to determine boater and Co-angler positions. It will also determine the Club of the Year and Angler of the Year races (all paid awards based on participation), see rules on how this is calculated. Please register or notify the Regional or Tournament Director by text, call, or email by Thursday September 21st by 11:59 pm CST to register for the Tournament as a Boater or Co-Angler (without a late penalty of $10.00). We will have late sign ups and tournament forms collected during Sunday at Titus County Park Ramp beginning 5:30 AM CST.
In order for anglers to receive their prize money they have to fill out a tournament form – per B.A.S.S, IRS, and State Regulations. Note, this is for insurance and tax purposes. The anticipation is around 40 anglers and a payout of more than $600 for first place and paying down to 8 places (1 in every 5). If you filled out a form from a previous tournament than you will not have to fill out another form. We'll check the box on the tournaments you fished.
Remember, if you fish all six tournaments you will automatically qualify for the Regional Championship (most likely as a Co-Angler). Boaters for the championship will be the highest qualifying 50% of the regional championship field (field has to be an even amount of anglers). Best 4 of 6 format to determine boaters for championship. Angler of the Year is determined by fishing all six events.
Official Ramp is Titus County Park. Safety Meeting at 6:30 AM. Dues and check in are at Titus County ramp at the lake Sunday morning at 5:15 AM CST. Take off at safe light estimated at 6:50 AM CST. Weigh in at 3:00 PM CST and based on the amount of boats there may be flights for take-off. Please note that the draw will occur Saturday evening based on check-ins at the ramp (Cecil Tubb will be at the ramp). Jason Geesey will most likely miss the event due to scheduling conflict as he is fishing for Angler of the Year Ram Series (Co-angler) as he is currently the overall point leader. As a result, winnings will be mailed to contestants so make sure you have your tournament form filled out. It can be downloaded onto the website.
Contact Cecil Tubb with problems or questions about this tournament @ cel or text 903-243-1767 or Jason Geesey @ 214-755-1169 or jgeesey@texasbass.org for any questions related to the event.