November 19, 2017 by John Neporadny Jr.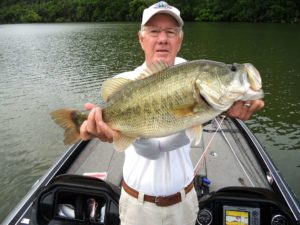 San Marcos, Texas — Longtime Texas B.A.S.S. Nation member Bobby Whiteside has been acknowledged for his academic work in fisheries by the Texas Parks and Wildlife Department (TPWD).
The retired university professor and fisheries biologist was inducted into the TWPD Freshwater Fishing Hall of Fame during an induction ceremony on June 3 at the Texas Freshwater Fishing Center (TFFC). The Hall of Fame honors Texas individuals and organizations that have made significant contributions to freshwater fishing in Texas. Whiteside has the distinction of being the first academic educator to be inducted into the Hall of Fame.