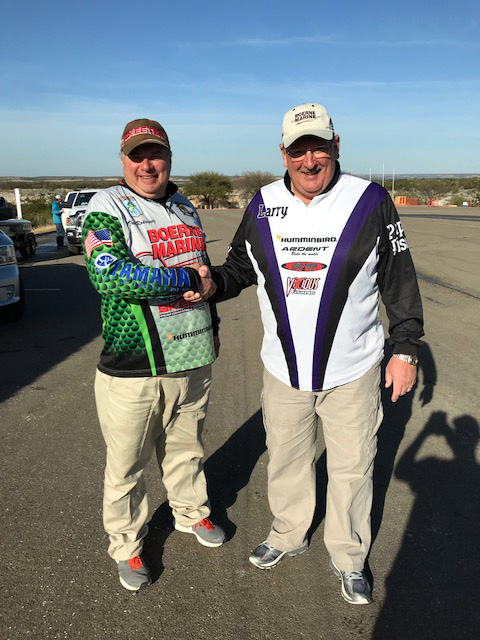 Amistad hosted the first event of South Texas TBN and once again she
held on to her reputation of being a very tough lake to fish in January.
Weights were not what was to be expected due to the previous cold front.
With seventeen anglers fishing the event weights were low with a winning
bag of five fish for 8.11. Those honors were rewarded to Dan Rodriguez
who also landed Big Bass with a 2.16 monster and Second Place went to Larry
Nors with four fish weighing in at 6.92 (Pictured left – click to enlarge).
Fish were caught from shallow to deep depending on what your were
tossing at them. Dan had caught is winning stringer on an A-rig in the
backs of creeks. Second place was won by using a Drop Shot and short
light weight C-rig in 25 to 40 feet along creek channels. Also some fish
caught on jerk baits and square bills.
See complete results and Year to Date standings on the South Region Tournament page.