Lake Conroe was our 2nd event of the year on February 20, 2016. From the reports coming in on Friday after practice, it looked to be a great tournament with big fish starting to make their move to the shallows. After 136 anglers weighed in, Kyle Fontenot with Katy Bassmasters came out on top with an impressive sack of five Largemouth tipping the scales at 22.40 lbs. Kyle caught his fish in mid lake area swimming a jig around flooded bushes.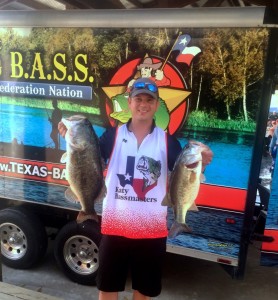 Coming in at 2nd place was Chris Diberardino of Bass Anglers of Lake Houston with a five fish limit of 21.72 lbs. His fish came from swimming a swim jig and a bladed jig around flooded beanie bushes. Nick would like to thank his sponsors Tackle Addict, Bowden Marine, and Kistler Rods.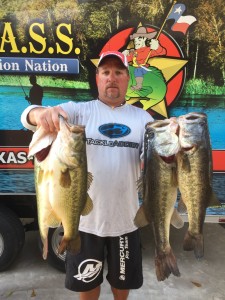 In 3rd place was Wes Bennett also of Bass Anglers of Lake Houston with 21.28 lbs. Wes caught his fish punching a Reaction Innovations Kinky Beaver  through floating vegetation with 2oz Dominator Tungsten Flipping weight. Wes would like to thank Reaction Innovation, Dominator Tungsten Weights and Mikes Marine.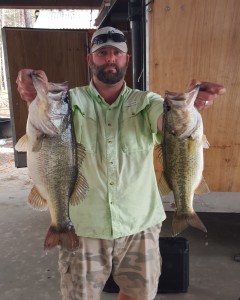 Big bass award of the tournament went to Bryan Mcgehee with Katy Bassmasters weighing in a monster 9.52 pound bass. 2nd Big Bass award went to Bill Wedelich with The Bass Club. Congrats to all who participated. Sam Rayburn will be our next event on March 12, 2016.
On another note, SE Texas B.A.S.S. Nation had a tragic event during our Conroe tournament. A boat accident that cost the life of Mike Conaway of Katy Bassmasters. There is a Go Fund me page set up in honor of Mike for his Family. Please keep all involved in your prayers and thoughts as they go through this time.