The Texas B.A.S.S. Nation Southeast Region held it's coveted Top-40 Championship Friday & Saturday, October 20-21, on Lake Whitney, with the host ramp as McCown Valley Park. The annual pairings banquet was held at the Hillsboro Historic City hall with a dinner catered by the Catfish Haven. While the Top-40 provides a no-entry fee event, the field elected to have a cash side pot for big bass for both the boater and non-boater contenders.
Saturday morning launch had a nice overcast sky with light winds. After a prayer and National Anthem, the anglers were off at 7:15 AM. Boater Steven Nieto bested the field with a Day 1 limit of 18.99, closely followed by Wesley Johnson with 17.43, anchored by a 7.70 big bass. 2017 Angler of the Year, Brian Jones, weighed a 7.04 big bass, helping him have a 3rd place day 1 weight of 16.13.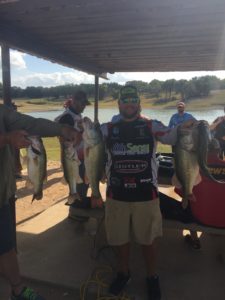 In the non-boater field, Ron Esman had only a 2 fish catch, but his 5.67 big bass allowed him to have the Day-1 top spot with 8.49 lbs. Second was closely followed by Chester Ables with a 3-fish limit of 7.15, closely followed by Ron Gunter with 7.09, and Scott Jaworski with 7.04. Day 1 results showed the anglers that while Day 2 may be a challenge, with the close weights, it could be anyone's game.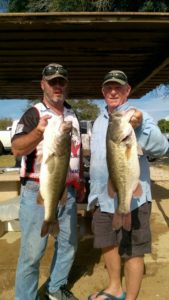 Day 2 take-off had the honor of Ms. Jordan Knight leading the prayer and singing the National Anthem. Saturday's weather deemed tough as the overcast sky broke broke quickly, yielding to high winds making the day a little tougher. Trea Luedke managed a big comeback with a 5-fish limit of 16.50, with ounces separating 2nd-5th place in the boater division. Tournament Director Richard McGehee managed a 2-fish sack anchored by a 7.87 big bass, which took the non-boater big bass for the tournament.
Steven Nieto managed a 13.07 5-fish Day-2 limit, which allowed him to be called the Top-40 boater champion after a successful 2 days. Chester Ables also managed to keep his top spot for the tournament after his 3-fish limit to be named the Top-40 Non-Boater Champion. Both Steven and Chester will compete at the B.A.S.S. Nation Divisional as they compete for a spot in the Bassmaster Classic.  More pictures available on our FaceBook page, Southeast Texas Region BASS Nation.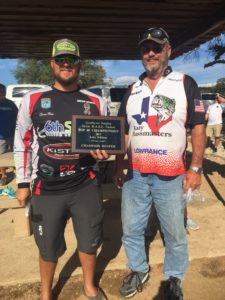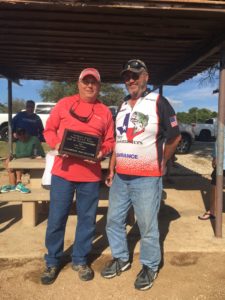 We would like to say a special thank you to Ron Jones for his hard work in coordinating the Top-40 banquet and tournament site, as well as the tournament venues throughout the year. Thank you to all of our sponsors that help to make this Championship possible. We hope to see all of our anglers in 2018 for another exciting Southeast Region tournament trail!