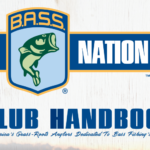 Dear Club Member:
We've revised the B.A.S.S. Club Handbook to better serve you and the other club members as an informational tool. Please take the time to familiarize yourself with
this handbook as it will help your club become organized and run efficiently.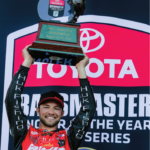 As you look through this edition you will notice that it is packed with useful information, including the duties of club officers, ideas for club events, information about Bassmaster High School and the Junior Bassmaster Club program. We've included pertinent information regarding your club's insurance coverage and the procedures to follow when admitting junior members into adult clubs. As in the past, the handbook includes forms, sample press releases, etc., which should be useful to you. Also, you can go to Bassmaster.com for additional information.
This handbook should answer many of your questions as a club member; however, the B.A.S.S. Nation staff is here to assist you in any way possible. Please don't hesitate to give us a call.
B.A.S.S. Wishes,
Jon Stewart
B.A.S.S. Nation Director