Robbins Chevrolet serving the South East Texas area since 1928.
---

All of the Power Tackle rods are made with the finest, cutting-edge components that have long been the standards in the industry, and are known worldwide for their quality of construction, precise engineering, durability, and top notch performance.
---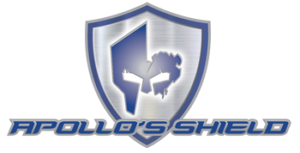 Apollo's Shield is an apparel company all about helping people in the outdoors, perform at their best! We specialize in buffs,hats, sun gloves, and shirts!
---

Certified Sales & Service Center
Specializing In
Factory Authorized Warranty Service
---

Bill Lewis Outdoors has been making fishing tackle for over 50 years! The Rat-L-Trap® has stood the test of time and proven that it's the most effective lipless crankbait in the widest variety of conditions. Many will argue that it's one of the best bass lures ever made. In fact, Outdoor Life referred to RattleTrap™ as the "Most Influential Fishing Lure" of all time in their Hall of Fame fishing lures article.

---
---

---

Here at Impulse Fishing we put in extreme effort and time into every rod that we make. Every Impulse rod is designed and crafted with premium materials and components. We believe in quality craftsmanship and putting in the time to build an American made rod without cutting any corners.
---

Our baits are designed to bring the "Big Bite" to your line.
---