Lake Amistad is looking good with water levels up and grass starting to
come into play in the deeper water. Fish that were caught came from
shallow waters on Texas Rig, Drop Shot, Square Bill crank baits,
Rattletraps, Spinner Baits and Chatter Baits. Problem is that the fish
were not in the same place they were the day before. You are going to
have to cover water to catch fish and I mean cover water. Twenty-Two
participants in our February tournament with five more new members
joining the Texas BASS Nation South Region.
Leading the pack at the end of Sunday's adventure was Gonzalo Nandin with
a five fish limit for 11.87, Thomas Guilford 2nd with a 5 fish limit for
10.90 and finally Dan Rodriguez with five fish for 10.43. Big Bass also
went to Dan weighing at 4.62. See complete results.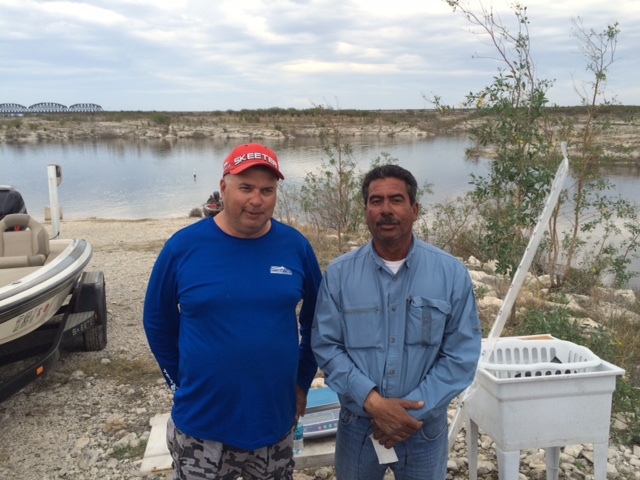 Pictured are winners Dan Rodriguez and Gonzalo Nandin. Click thumbnail to enlarge.