South Texas Region Championship on Choke Canyon is completed and your
winners are!!! In Boater division Derrick Kuyrkendall (see complete boater results) and in the Non-Boater Division Mark Lachenauer (see complete non-boater results). Congratulations to the both of them. Tough competition for both gentlemen as you can see in the weight totals. Derrick and Mark are now advancing to divisionals on Lake of the Ozarks next April.
Census from all the anglers is positive, a lot of 12 to 13 inch fish and
lots of hydrilla sprouting up all over the lake which is a good thing
since Choke has been needing help for a long time. Fish caught on just
about anything you want to throw. Such as Frogs, spinner baits, square
bills, deep diving crank baits, Texas Rig, wacky worm and any thing else
you could think of.
Fishing was basically a shallow pattern once you found the bait fish
which was not hard to do. Finding keepers was the task.
Thanks to everybody that participated in our 2016 tournament season.
Looking forward to next year as this event keeps growing.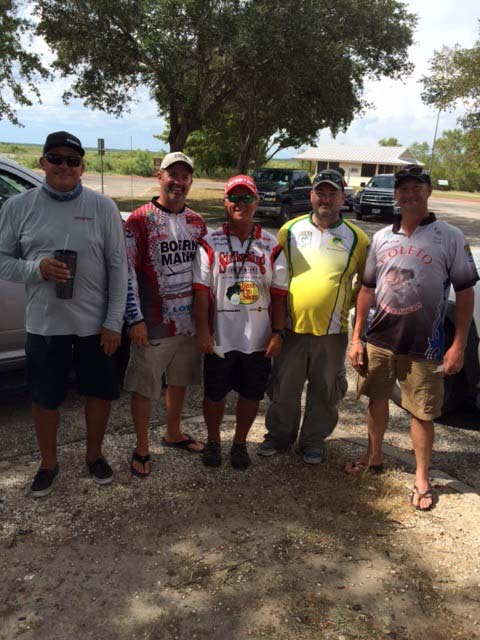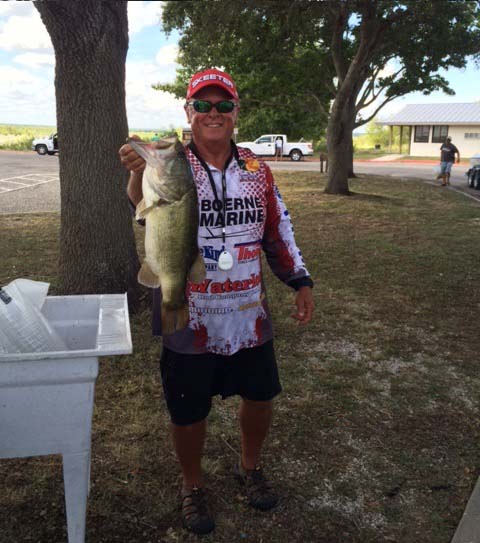 Click on thumbnails for larger pics. Pictured left are top anglers of the 2016 STX championship tournament. From left to right are Ted Sprencel, Derrick Kuyrkendall, Rick Shock, Mark Lachenauer, Felix Appelt. Pictured right is big bass winner Rick Shock.